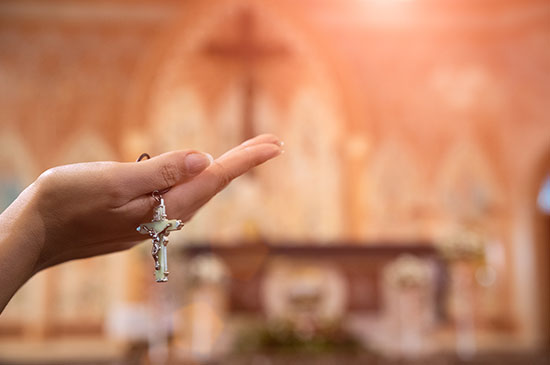 Learn more about and join the various ministries that contribute their services to St Joseph's Church.
Saturdays : 5.00pm
Sundays : 10.00am, 5.00pm
Weekdays : 6.30pm
(Public Holidays: 9.00am)
Opening Hours

Mon – Fri : 10.00am – 7.30pm
Sat : 9.00am to 7.00pm
Sun : 9.00am to 7.00pm
Eucharistic Adoration &
The Sacred Heart Devotion
Join us in the Eucharistic Adoration and the Sacred Heart Devotion on Fridays at 5.30pm.
Confession is available
45 mins before Mass
St Joseph's Church Victoria Street welcomes the community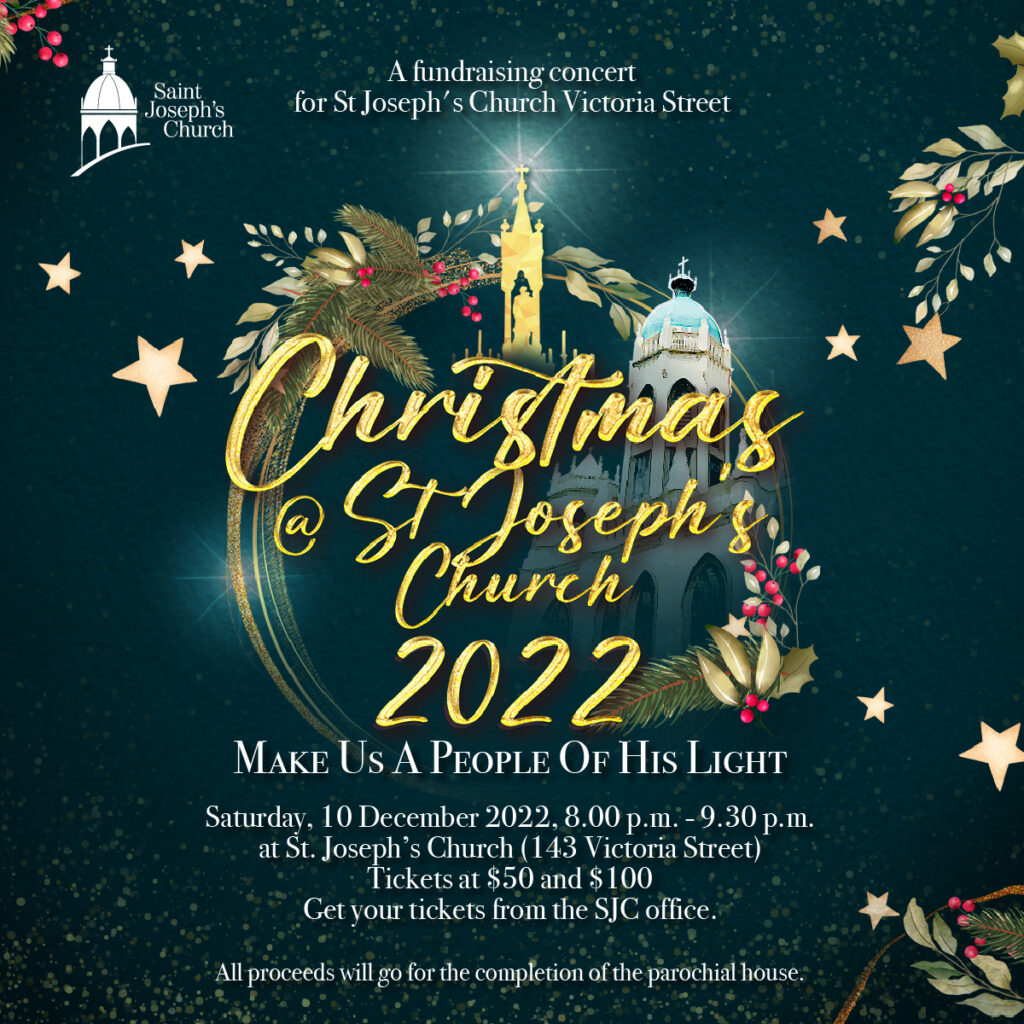 Christmas @ St Joseph's Church 2022 - Make Us A People Of His Light.
A fundraising concert held @ St Joseph's Church on Saturday, 10 December 2022.
"Bis orat qui bene cantat" ("Who sings well prays twice") – "Make Us A People of His Light" a fundraising concert featuring renowned singers and friends from across our parishes awed and inspired us by the beauty of the "prayers" offered through wonderfully performed renditions of well-known carols as well as original compositions.
Fr. Joe Lopez, and the community of St. Joseph's Church were humbled,  touched and lifted by the generosity, enthusiasm and talent of the performers., and of course, everyone who came and all those who supported us in one way or another. We are so thankful for all of you. Here are some photos of this very special "Christmas @ St Joseph's Church 2022"
After five years of restoration work, St. Joseph's Church has reopened its doors to worshippers. Its first-weekday mass was held yesterday. Many people worked tirelessly behind the scenes to make this a reality. While it is not possible to mention each and every individual who has supported us, we would like to acknowledge, in particular the support of the National Heritage board's Grant of $1.952mil in total (from 2011, 2019, and 2020 respectively). The latest repairs to the monument were supported with the total grant of $1.42mil against the $8mil required for the monument.

Restoration works for the church's main building, a national monument gazetted in 2005, and its Parochial House, a conserved building, cost about $25.2 million.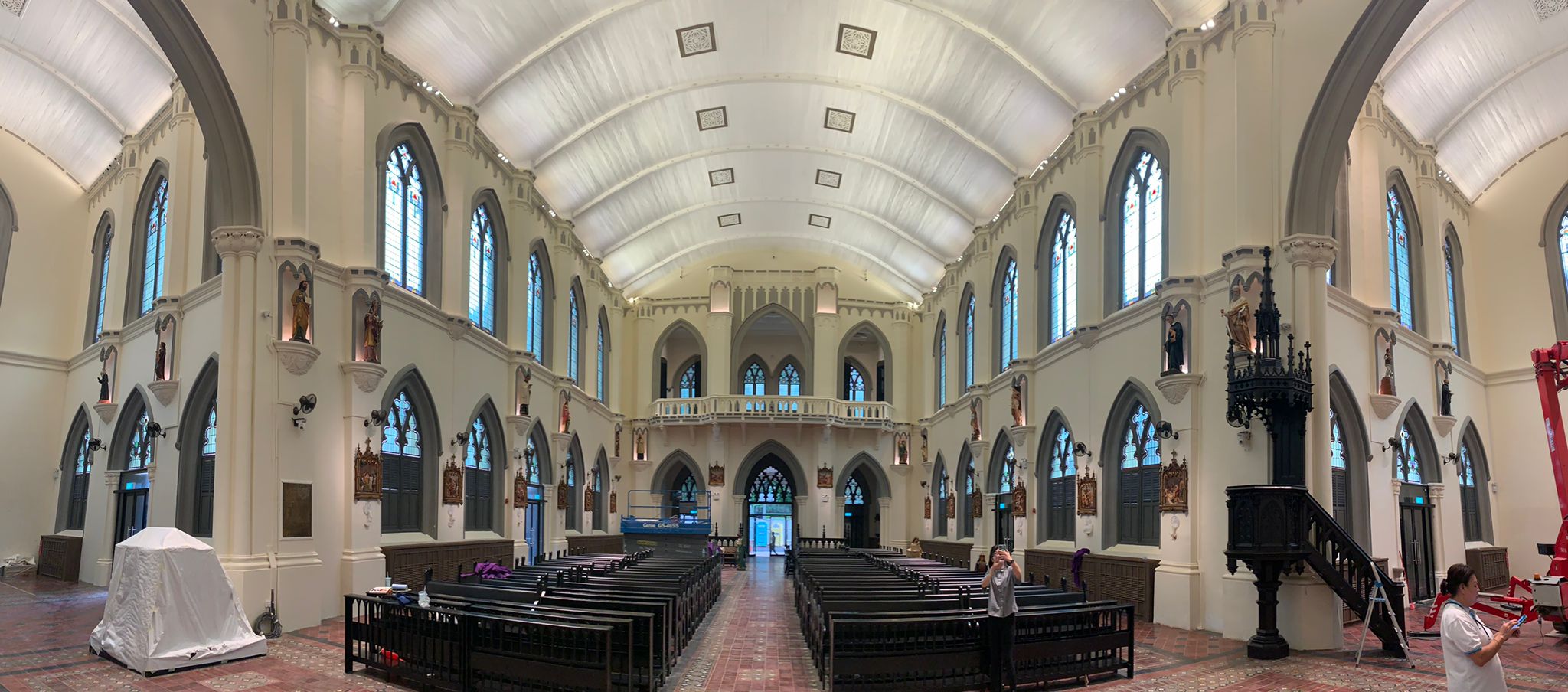 Journey with us and view our St. Joseph's Church taking shape during the restoration. Please click on the image to view the gallery.
Dearest St Jude,

I would like to thank you very very much for answering my prayer and looking after A and Em. Please St Jude, continue to look after A, give him the strength and also that he will never do anything to hurt himself. Make A to be strong, humble and down to earth. Thank you very much for helping A to get a rented house. Please St Jude, lift A when he's down. Thank you very very much St Jude. I can never make it without you. Please continue to answer my prayers.
My husband was diagnosed with cancer a couple of years ago. We went through so much but we continued to ask St Joseph and Our Mother Mary to pray for us and to help us. My husband is now on the road to complete remission. Thank you St Joseph for your powerful intercession to our Lord on my family's behalf. Thank you for all that you have done for us. Thank you also for listening to my prayer requests. I will honor and love you always and forever! Please continue to bless, protect and heal my husband, AMEN!
General Donation (Non-Tax deductible)
Mass Intention, General Maintenance & Donation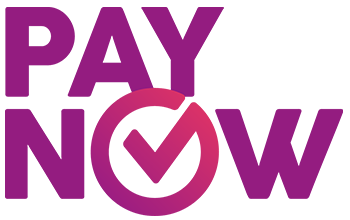 T08CC4032B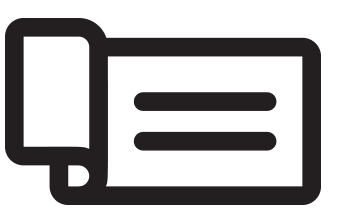 ST JOSEPH'S CHURCH FUND
Church Restoration: Here's how you can play a part :

General donation (Non-Tax deductible): Cheque payable to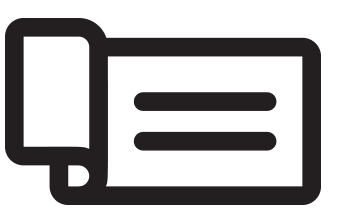 ST JOSEPH CHURCH RESTORATION PROJECT
(Please write donor's name, contact no and address behind the cheque)
Donation (2.5X Tax deductible): Cheque payable to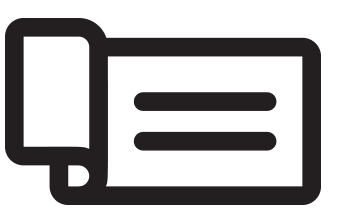 NHB-PMF-ST JOSEPH'S CHURCH
(Please write donor's name, tax ref no, contact no, and address behind the cheque)