Discover more about St. Joseph's Church and our history
Welcome to the website of St Joseph's Church (Victoria Street, Singapore).
Christ sent His disciples to the ends of the earth to spread the Good News and make disciples of the nations. St Francis Xavier was sent by St Ignatius and the King of Portugal to the Far East to continue that task. In 1822 Fr Jacob started attending to the Portuguese-speaking Catholics residing in Singapore. Dr Azevedo opened the doors of his house so that Mass could be celebrated when there was no Church for them. Priests and lay people continued the task of making new disciples since every new generation needed a new Evangelizing effort from everyone. A few years later, Fr Maia started the Portuguese Mission. In 1853 the first Church of St Joseph's was built. Throughout the last 2 Centuries, our Church has welcomed peoples, families from all walks of life. We too are his disciples and we too are tasked with doing both. By spreading the Word of God and by bringing others to Him, we become workers in His vineyard; we share in building His Kingdom here on earth.
St Joseph's Church concluded its mission of being a Portuguese Church in 1999. The Church took a new role to be fully anchored in the Archdiocese of Singapore, and our Archbishops started appointing the new Rectors. Devotions to the Most Sacred Heart of Jesus, to Our Lady of Fatima, to St Jude, to St Anthony of Padua, etc continued attracting people to this beautiful Neo-gothic Church located on Victoria Street. The special beauty of the Church, the nobility of its devotions, the rich history continue being an invitation to prayer, admiration and reflection.
The building of St Joseph's Church took a little more than 5 years to be finished when it opened its doors in 1912. In 2017 our Church went for a long period of Restoration. Nobody was expecting the difficulties that this project was going to meet: architectural complications, National Heritage requirements, financial difficulties aggravated by the Covid19 Pandemic.
The life of St Joseph was very similar. He took a journey to the Unknown, with total trust and fidelity to God and to his spouse Mary. The name "Joseph" in Hebrew means "God adds". And truly God added to his life unsuspected dimensions he never expected: the life of Jesus, the Redeemer, the task to educate Him. He was an ordinary man on whom God relied to do great things. He was a good and faithful servant who managed to accomplish God's will in ordinary things. He was in no way frightened or shy in front of setbacks. On the contrary, he faced up to problems, dealt with difficult situations and showed responsibility and initiative in whatever he was asked to do.
The Community of St Joseph's Church, and me as a new Rector since July 2020, have found inspiration during these last years to continue growing, and working hard to put the last stones in this Restoration Project.
I pray that the new opening of St Joseph's Church will help all Singaporeans to strengthen their faith and hope that may have been affected during these past years of uncertainties and difficulties due to the Covid Pandemic. Joseph also had to migrate to a new country when Herod wanted to get rid of the Child. And God never told him for how long. He learnt how to trust God, and God added new lights, the joy of being with Mary and the saviour. Later the green light was given to return to Nazareth. Similarly, for us. The newly renovated Church will open its doors by the end of this Pandemic period, and will facilitate that beautiful encounter with God again without so many restrictions. The new Rectoral House will provide extraordinary places for fellowship and formation.
ITE AD IOSEPH! Let's pray to the Holy Patriarch that all these dreams become true, including the one of Jesus Christ: "Go, make disciples from all nations".
Stations of the
Cross Restoration
Fr Joe Lopez Carpio
Rector


Fr Damien Lim
Assistant Rector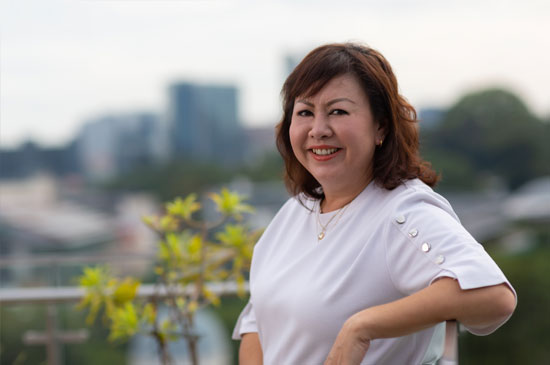 Sandra Ross
Head Administrator
& Sacristan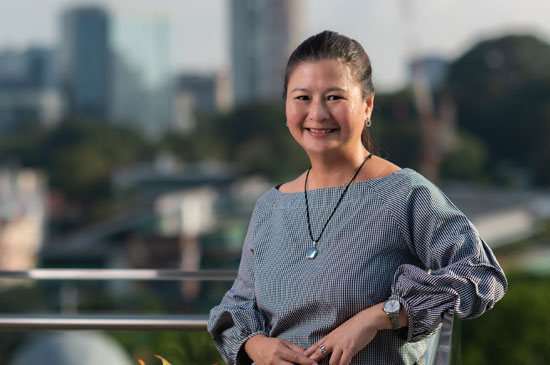 Linda Soh
Administration
Manager