The Legion of Mary (Latin: Legio Mariae, Postnominal Abbreviation L.O.M.) is an international association of members of the Catholic Church who serve it on a voluntary basis. It was founded in Dublin, by the layman and civil servant Frank Duff.
Today, active and auxiliary (praying) members make up a total of over 10 million members worldwide, making it the largest apostolic organization of lay people in the Catholic Church. (Cf Wikipedia)
The basic unit of the Legion is called a Praesidium, which is normally based in a parish. The Praesidium, usually a group of 3–12 members, meets weekly in its parish. We undertake any and every form of Catholic apostolate (especially corporal and spiritual works of mercy, through contact work) with the aim of our sanctification and the evangelisation of the world by cooperating with the ecclesiastical authorities.
In St Joseph's Church (Victoria Street), we are inviting interested Catholics to visit our weekly meetings to get to know us and see if you are called to this apostolate.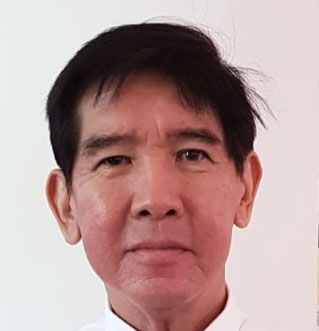 Andrew Kong
Asst. Sec, Singapore Senatus, Tribune, OLOG Praesidium
Interested in Joining Us?
If you think you or someone you know will be interested in joining us, do have a look at the requirements for joining us. If you meet the requirements, please fill up and send us the application form. 
Requirements
There are many ministries serving at St Joseph's Church. Click on any of the ministries below to learn more about them.
I have served St Joseph's Church for the last twenty years. Over the years, I am blessed with many opportunities to experience the love of God by welcoming people into the house of our Lord and Saviour Jesus Christ. Being the leader of the team, I strive to provide a welcoming environment of love, acceptance, comfort, support, care, and unity for visitors, members, guests, and friends in order to enhance their worship experience, encourage fellowship, and help build a community of believers.
I have been serving in the Hospitality Ministry at St. Joseph church (Victoria Street) since 2003 and it is God's calling and a great challenge and joy serving in this ministry. It's a joy to see familiar and unfamiliar faces coming to church and greeting them with a warm smile and making them feel welcome. We have to also make parishioners feel approachable to us if there is any help needed, as we are all brothers and sisters in Christ.
It has been my desire to be of service in the Church. I would go to the Adoration Room to pray before the Blessed Sacrament to offer myself up, and to pray that the good Lord would lead and guide me to where He wanted me to serve. I recall standing at the notice board of St Joseph's Church (SJC) reading the happenings / programmes in the church. I believe it is the working of the Holy Spirit that I was approached by the then President of the Warden Ministry, asking if I wanted to be a warden at SJC. Since October 2007, I have not looked back. I have enjoyed my role and will continue to do my best, to serve with love in the Ministry of Hospitality, welcoming parishioners and visitors to our place of worship.