We are one of the oldest Ministries of St. Joseph's Church and one of the most visible, serving at every Eucharistic celebration, rain or shine. Our Ministry is relied upon particularly during the 13th of the Month processions in honour of our Lady of Fatima, Holy Week and Christmas.
Formerly known as the "Panel of Wardens" in the very early days of the Church, the Ministry used to be only open to men. In the 1990s, the Ministry invited women to serve as well. The name of the Ministry was subsequently changed to "Ministry of Hospitality". Regardless of what we are called, the mission of our Ministry has not changed since our inception, that is, to serve all who visit St. Joseph's Church by welcoming them, assisting them in their needs and maintaining reverence for our Catholic traditions, particularly during the Mass. 
Throughout our history, dedicated men and women have answered the call to serve in the Ministry, emulating Jesus in his love and care of people and we are proud to say that several of our former Ministry members have received Papal awards in recognition of their selfless and tireless work through the years.
As a close knit community, we organise various Ministry activities such as Christmas dinners and we participate actively in Church-wide initiatives, interacting with our fellow brethren serving in other Ministries.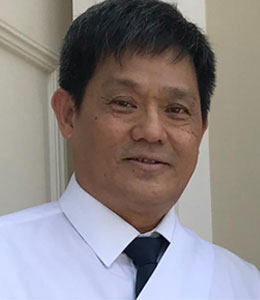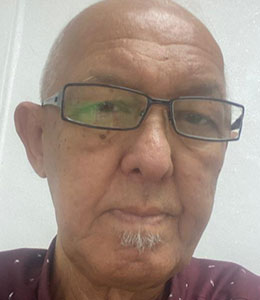 William Morton Jr.
Vice Chairperson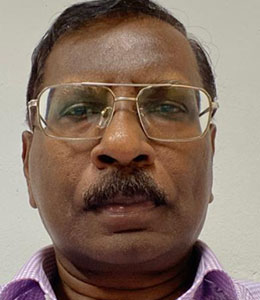 Linus Pereira
Honorary Treasurer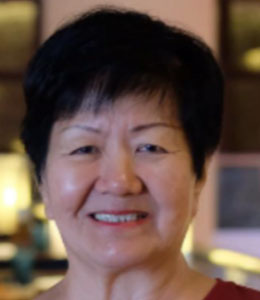 Maudrene Tan
Committee Member
Interested in Joining Us?
We strongly encourage and welcome all who wish to serve the Lord by being a member of the Ministry of Hospitality.
If you are a Catholic and above 18 years of age, willing to serve the Lord through this ministry, we will be happy for you to join us.
There are many ministries serving at St Joseph's Church. Click on any of the ministries below to learn more about them.
I have served St Joseph's Church for the last twenty years. Over the years, I am blessed with many opportunities to experience the love of God by welcoming people into the house of our Lord and Saviour Jesus Christ. Being the leader of the team, I strive to provide a welcoming environment of love, acceptance, comfort, support, care, and unity for visitors, members, guests, and friends in order to enhance their worship experience, encourage fellowship, and help build a community of believers.
I have been serving in the Hospitality Ministry at St. Joseph church (Victoria Street) since 2003 and it is God's calling and a great challenge and joy serving in this ministry. It's a joy to see familiar and unfamiliar faces coming to church and greeting them with a warm smile and making them feel welcome. We have to also make parishioners feel approachable to us if there is any help needed, as we are all brothers and sisters in Christ.
It has been my desire to be of service in the Church. I would go to the Adoration Room to pray before the Blessed Sacrament to offer myself up, and to pray that the good Lord would lead and guide me to where He wanted me to serve. I recall standing at the notice board of St Joseph's Church (SJC) reading the happenings / programmes in the church. I believe it is the working of the Holy Spirit that I was approached by the then President of the Warden Ministry, asking if I wanted to be a warden at SJC. Since October 2007, I have not looked back. I have enjoyed my role and will continue to do my best, to serve with love in the Ministry of Hospitality, welcoming parishioners and visitors to our place of worship.